We landed without a hitch and after spending many hours studying hands-on "Italian style management" we were transferred to a hotel to stay the night. The next morning we got an afternoon flight to Paris. From Paris we seated ourselves onto a brand new Air France Boing 777 plane to Dakar - a great leap for luxury and comfort:-)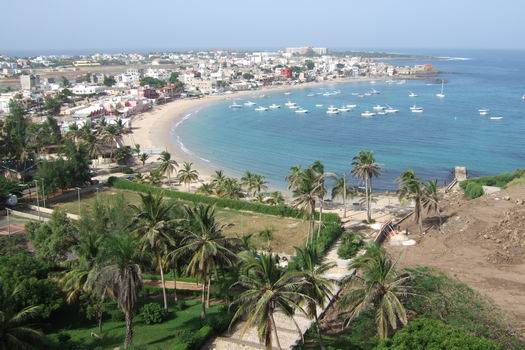 I meet Morten at the airport and went directly to our hotel for the night. The hotel was situated in the north part of Dakar. The picture here above is the view from our hotel room the following morning - almost a tropical paradise.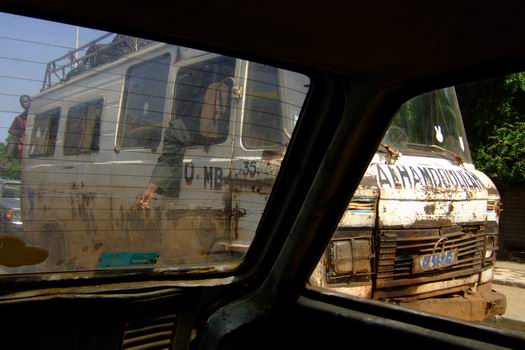 On our way from the hotel to the centre by taxi we encountered this amazing vehicle. I have seen many destroyed vehicles in my life, but this one qualifies as being one of the worst!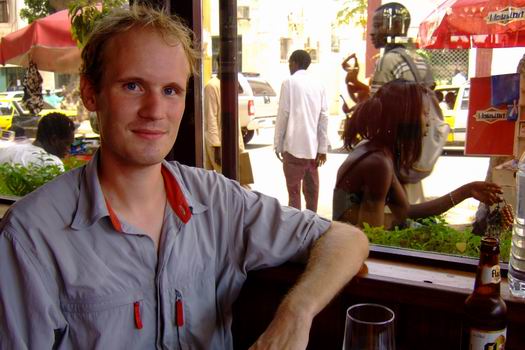 After getting rid of our first encounter with the local hustlers we decided to settle down in a café near Independence Square in the centre of Dakar (I wonder how many cities has a square with that name?!). Here Morten can be seen with one bottle of the local Senegalese brew "Flag" - a really good beer by the way.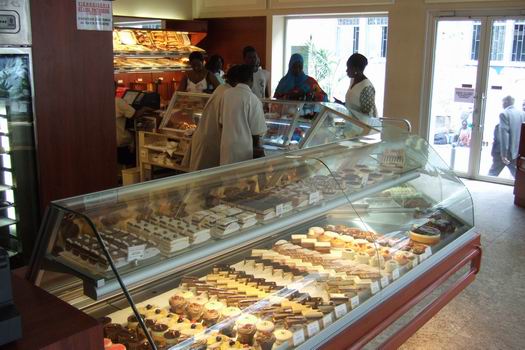 Another nice thing about Dakar is that one can find exclusive French bakeries with good quality pastry and bread. We even came by an Italian shop which served wonderful ice cream. Such kind of shops you will not be able to find in the whole of Guineau-Bissau.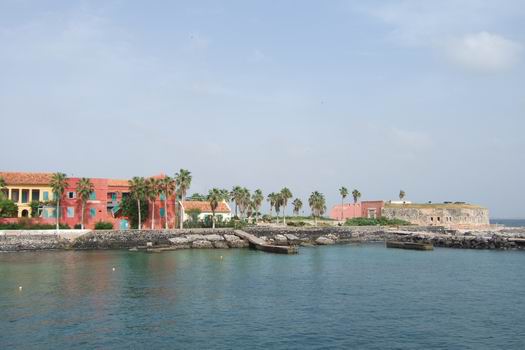 The picture here above is taken at the harbor of Île de Gorée (Gorée Island), which was the location of the House of Slaves (you can find more information on Wikipedia).

If we totally forgot about the island's horrible past the island is a real tropical paradise, a good place to relax and to enjoy old French architecture. It is also possible to get a good view of Dakar's skyline from the only hill on the island.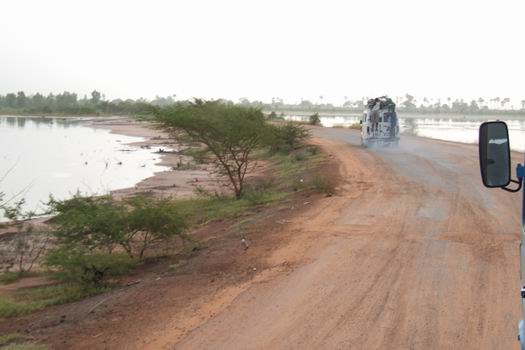 After living in relatively luxury in fairly pricy hotels in Dakar for a couple of days we began our journey to Banjul - the capital of The Gambia. A trip of not much more than 300 km's which ended up in consuming 15 hours and all our energy. We began our road trip at the "bus station" in Dakar, which basically was a huge parking lot with uncountable many scrap-yard worthy Peugeot 505's and less but even more destroyed Mercedes busses. We found a bus and had a "nice" 3-hour wait until we departured:-)
The picture is taken from the bus on a dirt road not far from the border to The Gambia. Notice that not all can afford seats in the bush taxis, but get the cheaper (I hope) ones outside.