This is a heap of dirt - or at least purified dirt:-) The pictures if of course taken at the waste water treatment facility. Just outside the building where we were in, there was another truck like this (the heap was placed on a truck). The truck outside was broken so a lot of Chinese people were - ineffectively of coarse - trying to get the truck to run again.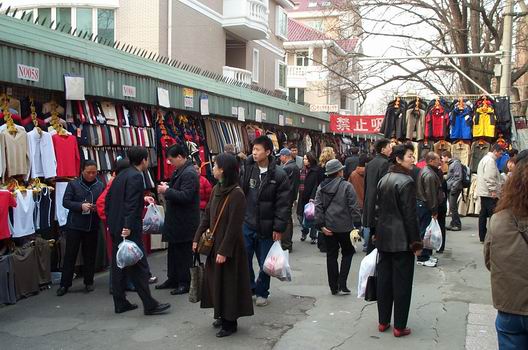 The socalled silk market in the north-east part of the city. What about an "original" allround jacket from The North Face for about 20 €? Or some gloves from the same company for 2,5 €? Everything in clothing can be found here - very cheap. As they say: "Very cheap for you my friend" and "Cheaper, cheaper, cheaper...". I hope one day they will learn a new word: "inexpensive".

The Chinese state have placed a lot of these exercise machine around the city. Very usefull - even for lazy students from Denmark. Who wants to give 100 € for a entry card to a gym, when you can use this? Tested by Thomas and Anders, Aalborg University Esbjerg.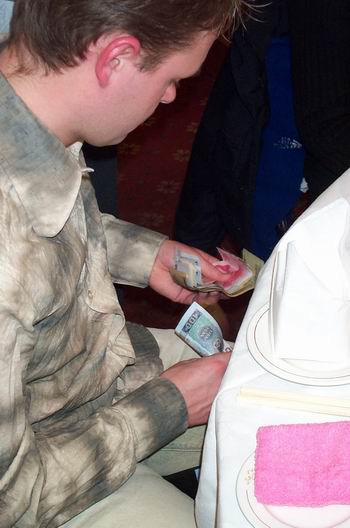 Henrik, our associations treasurer, is paying some money under the table:-)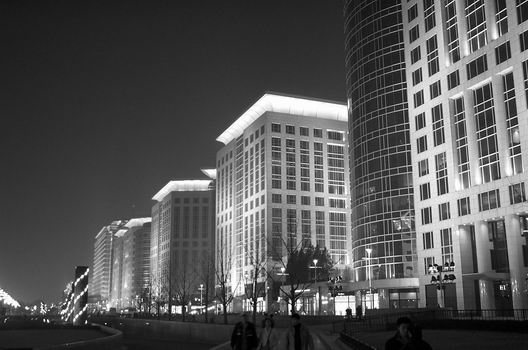 Oriental Plaza at night. Oriental Plaza is in the inner ring of Beijing very close to the Tian'anmen square.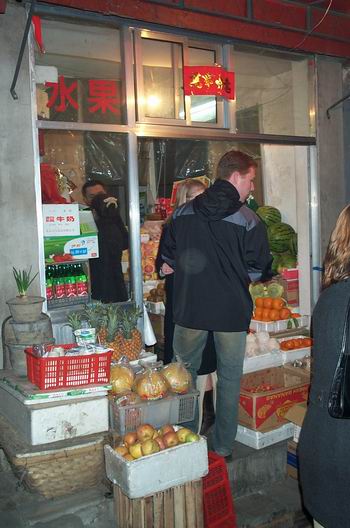 Beijing is the city of contradictions. Here we are about a kilometer from the Oriental Plaza buying some beers in a local store. We bought all the store keepers Yangjing beer, so he had to run down the street to get some more:-)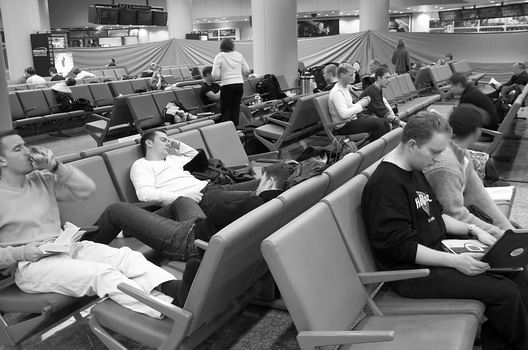 This pictures is taken at Beijing Capital Airport 6 hours after we should have been in the sky. But due to a faulty front wheel on our Airbus 340 airplane, who could not take off. The wheel was not turn, but after 13 hours - we were on our way again. SAS got some new parts with plane from Hong Kong. In the meantime we trashed the airport together with - ourselves. The huge airport was almost empty - only we were left there. Because in China flights in the night is not allowed - strange country.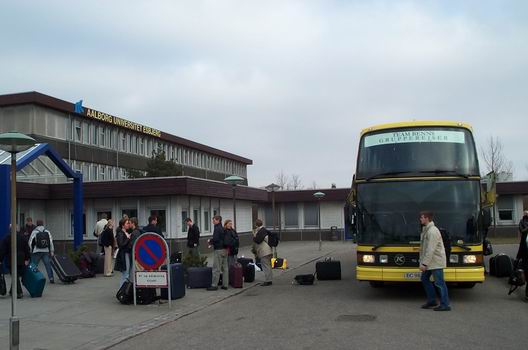 Home - sweet home. After 9 hours of flying and 3,5 more hours in a bus, we were home at Aalborg University Esbjerg - ready for a new day studying. Remember we came one day later home. I missed a day as a substitute teacher - the kids were lucky this day:-)
A very short trip has ended - together with a very long story. I hope you enjoyed it. Now I am looking forward to my trip to Moscow - to learn Russian (I hope). But I am more ready than ever; Chinese language is not for Europeans!!!