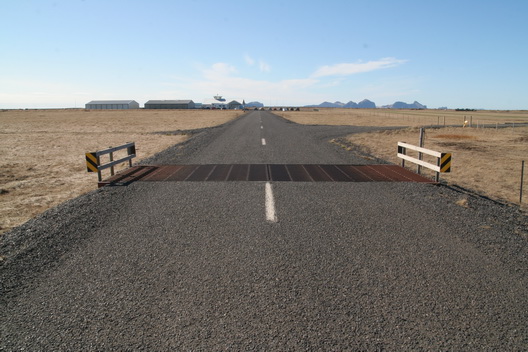 Bakki airfield - finally an airport without airport security checks!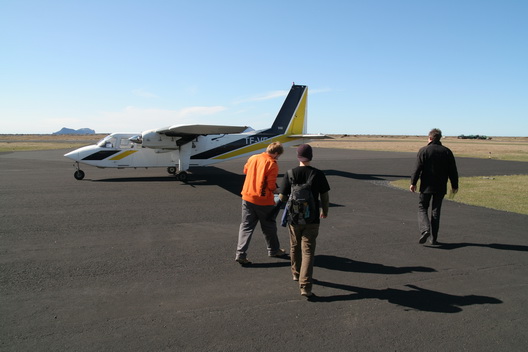 The vacation was set to peak with a flight in a small 9 seater Britten-Norman Islander to the Westman Islands followed by a hike around the island - this proved to surpass all expectations. After a days walk around Heimaey (the main island) with the sun shining from clear skies it was hard to say goodbye to this natural wonderland. The last hours until my early morning plane would head back to a world of meetings, muda and metropolitan brain-damage, I spent in the night-life of Reykjavik - one as wild as the nature on Iceland.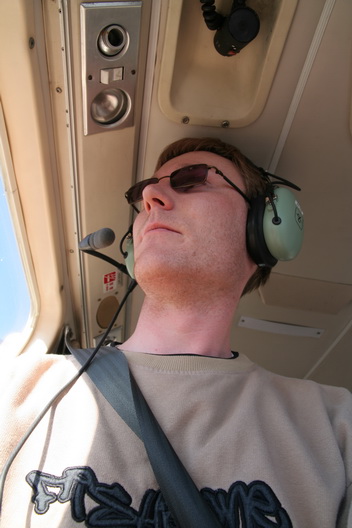 "You are the tallest - you take co-pilots seat." said our pilot to my great joy. Now I know how much I am missing when I flying monkey class with other airlines. Before take-off the pilot asked us (3 passengers) to turn-off all mobile phones and ended the sentence with: "The emergency exits are [small pause] all the doors and windows."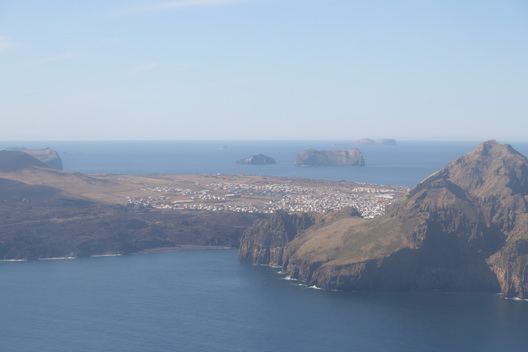 The Westman Islands as seen from co-pilots seat (!) with the biggest island Heimaey in the foreground. Notice the dark area on the left which is lava from the 1973 volcanic eruption which made the island 20 % bigger in about 5 months. More coffee?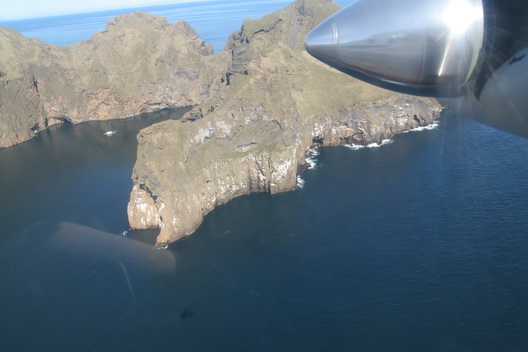 Yet another amazing view out of the cockpit.

The approach to Vestmannaeyjar Airport's north-south runway.

Puffins are everywhere on Heimaey and it seems to me that they also like girls.