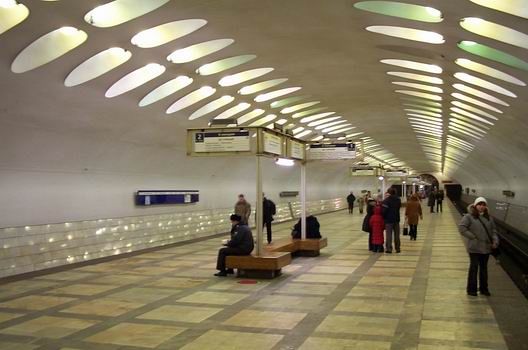 Нахимоский Проспект - Nahimoskij Prospekt metro station. The metro station near the place where I am living. It's a young line in compare to for example the red line of the Moscow metro. It came into service in the start of the 1980s. The metro trains have 8 carriages and runs up to a speed of 90 km/h.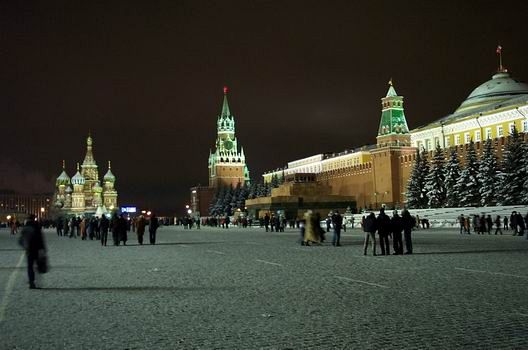 The Red Square, there shouldn't be taken any effort to explain it. But I will do a little anyway; to the right is the Kremlin with it's 8 meter high walls. Many relatively big cities in Russia from before the revolution has their own kremlin - which means citadel. In front of the Kremlin you can see Lenins mausoleum which was built after his death. On the left the would famous Vasilij cathedral is situated.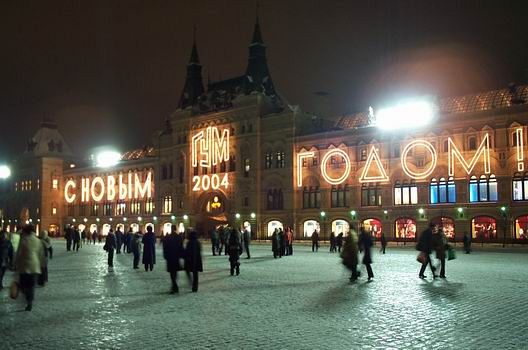 To the right on The Red Square seen from the cathedral you will find the fashionable shopping center GUM which was built during the years 1888-93. Only high ranked people in the Soviet Union could buy things there, today everybody can go there, but it is expensive! Like Harrots in London.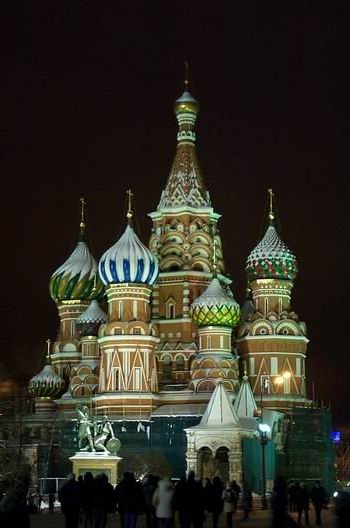 Here again the Vasilij cathedral in a closer shot. The history states that Ivan the Terrible punched out the architects eyes so he would never create anything as marvelous as this again. It is almost restored on the picture after it has been almost totally covered with reconstruction works.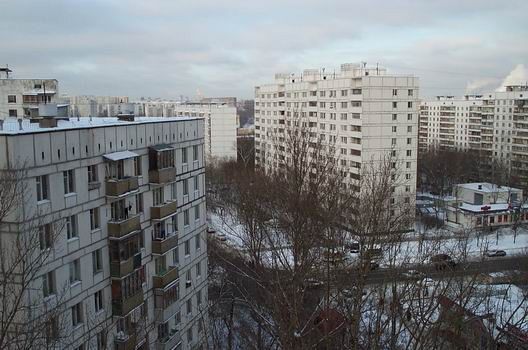 Here is my view of the windows of the kitchen where I am living. If you look carefully after you can see the main building of the Moscow State University. It is a typical suburb area in Moscow; a lot of apartment blocks. The area here was a bit special because a police academy was situated nearby - so there was constant many policemen in the area.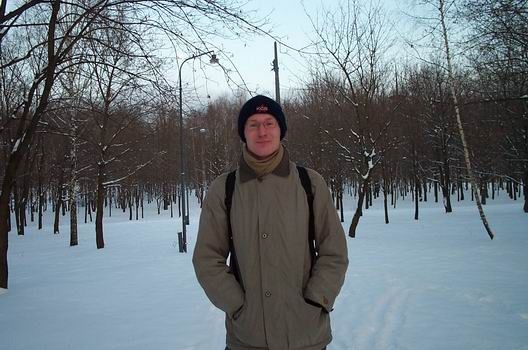 Me taking a work with Marina in the Victory Park. As you can see there was a lot of snow that day, but what you can't see is that it was extremely cold too. Around minus 14 C as I can remember. The obelisk you can see behind me is 142 meters tall - things have to be big in Russia!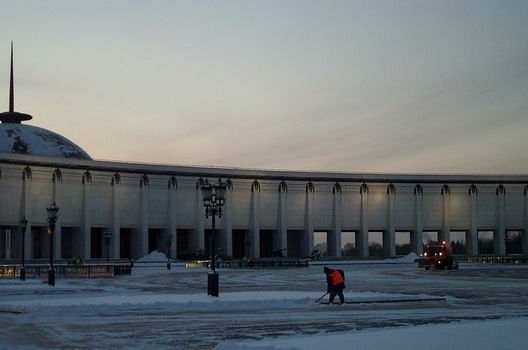 Here the mighty square of the Victory Park can be seen. Note the worker and the truck removing snow in the background. The paradox is that there's no people here but apparently snow is prohibited too, but in the center you can find tons of people and a lot of unremoved snow. Prestige!