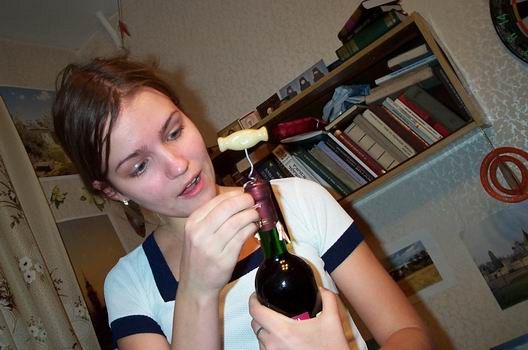 This is the 7th January and Katya is opening a bottle of wine from the southern parts of Russia. The reason for celebration is that it is Russian orthodox Christmas. People seldom do other things than eat some good food and go to church. Russian wine is by the way characterized by a high amount of sugar in it together with a higher percentage of alcohol too. A bit too sweet in my opinion!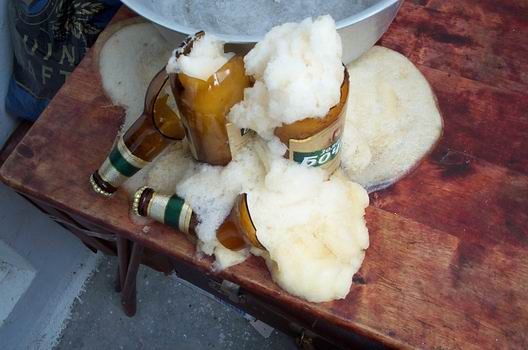 I used my balcony as a refrigerator, but that wasn't the best idea I later understood. Two bottles of good Zolotaya Bochka beer exploded after the temperature came below 0 C. The result was this very interesting view. Kids don't do this at home!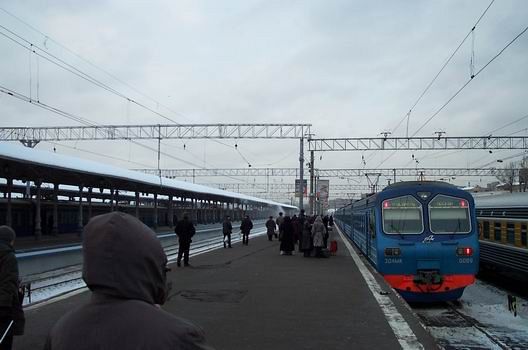 It is around 16.00 in the afternoon at Yaroslavskij Vokzal (railway station) and Marina and I are getting ready to take the train to Yaroslavl - a city 280 kilometers north-east from Moscow. A good 4 hour train trip in a nice, even after western standard, Russian express train. We are going to visit Marinas grandparents.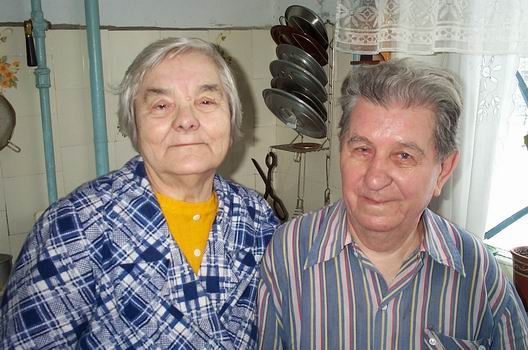 Marinas grandparents Anna and Yakov, around 80 years of age, in their kitchen.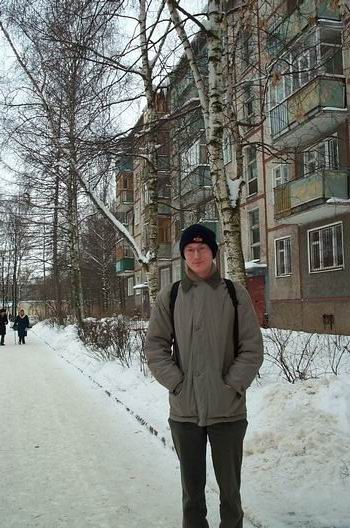 Me in front of the apartment, an old Krushtjov building where Anna and Yakov are living around 30 minutes by bus from the center of Yaroslavl - a city of 600.000 inhabitants.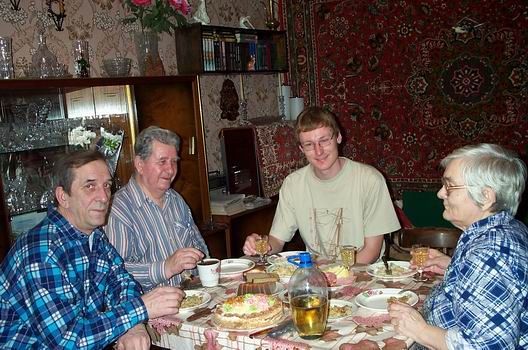 But we had only left for 5 minutes before we met Marinas uncle (on the left), so we went back for cake and wine in their living room.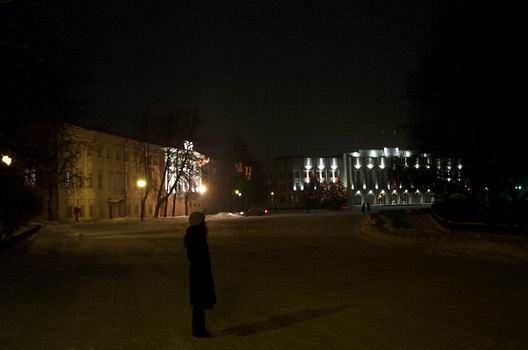 The center of Yaroslavl with the town hall to the right. A mysterious place that winter day in January, because it was cold, a lot of snow and only a few street lamps - many of them in an old European style. The scene reminded me of old movies and Transylvania:-) I really liked the place and will recommend this place for others especially because there isn't a lot of tourists here.

Anna and Yakov's kitchen which probably haven't changed since 1969 when the building was raised. A window back in to past... normally a Russian kitchen is like a western kitchen except for the size. I like the pair of scissors hanging on the wall.